Scheduling / COVID-19 & Vitamin D:
Here is an update on acupuncture scheduling changes and new research on COVID-19 & Vitamin D for prevention and treatment.
Schedule Changes – Monday and Friday Mornings Added
I'm back to doing two long days on Monday and Friday from 9am to 7pm. I know that some of you prefer morning hours, so let me know if you'd like to come in.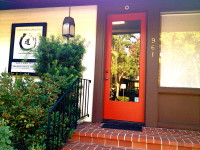 COVID-19 Update
I'm practicing at 961 Dewing Ave as described on my website using these precautions. Given that we know a lot more about the virus and it's primary route of transmission – airborne – we wear masks, limit foot traffic, and run 4 powerful HEPA air filters full-time at the clinic.
I heard about my first patient to contract COVID-19 – a returning college student who couldn't wait to party with buddies after the end of summer vacation without following precautions. It took just a couple of days before they came down with COVID-19 and experienced moderate flu symptoms. They did quickly recover, with some loss of sense of smell and taste (and fortunately they weren't living at home).
While there is often debate about the methods used to track the severity of COVID-19, there is no doubt that the virus is dangerous and most people now know someone who has died from it. While the national official count has passed 200,000 'COVID-19' related deaths, the excess deaths for 2020 (number of deaths more than the previous year) are over 266,000 – this is probably a more accurate reflection of the pandemic and its resulting disruption.
~ ~ ~ ~ ~ ~ ~
Another important note: COVID-19 has a penchant for poor and working class folk that live in more populous multi-generational households and do service work instead of work from home. For example, in Contra Costa County we see 5x higher rates of infection in northern areas of the county than we do in the Lamorinda area.
Given that much of the service work that they do is important to our own lives and well-being, to effectively contain COVID-19 it behooves us to make sure everyone has the proper protective equipment, testing, and medical care needed.
COVID-19 Prevention
In terms of prevention, the best thing we can do is to wear a mask. In spite of a lot of charged information to the contrary, wearing a mask protects others and us from the spread of COVID better than anything else.
Supplements: COVID 19 / Vitamin D
In terms of supplements, it looks like one of the more important things we can do to prevent COVID-19 is make sure that our Vitamin D levels adequate, as low levels (commonly seen) often result in a weaker immune system with more colds, flus, and chronic illness.
According to a study coming out of Boston University School of Medicine, good Vitamin D levels are associated with 54% less chance of COVID-19 infection, and 52% less chance of death for COVID-19 infected patients over 40 years old. Good levels are at least 30ng of Vitamin D/mL of blood, and taking between 1000-2000 IU/day of Vitamin D3 should get you there safely.
My political soapbox for the day: Unfortunately Vitamin D3 manufacturers don't spend hundreds of millions of dollars on advertising. As a result, COVID-19 & Vitamin D benefits aren't covered by the mainstream media like they should be, and many are unaware of the benefits of Vitamin D3 supplementation (along with the benefits of acupuncture and Chinese herbs).
Fires et al
Another grim aspect of our present reality is the massive fires that have besieged the Western states and the resulting smoke levels in our cities. This impacts our health by damaging our Lungs, overloading the detoxification capacities of our Livers, limiting our physical exercise, and creating additional stress all around. And yes, acupuncture & herbs benefit here as well…
That's it for now; if you'd like to discuss, let me know.
Wishing you the best and a fire-free October with lots of rain.